nomax kitchens ︎︎︎ nomax summum ︎︎︎
Nomax steel structure, terrazzo galore pink and grey, pink sinks, Raf Simons textiles, Ettore Sottsass HPL, custom coloured sockets.
This 'craziest' kitchen yet was designed for a beautiful stacked 70's house in Antwerpen-Berchem. We addressed its original layout and added our own funk to it.
PJMARES not only looked for playful elements, together with the client they implemented some Ettore Sottsass and Raf Simons textures and materials, as ode to past and present.

In front of the NOMAX kitchen and island we've updated the dining table as a compliment to its new surroundings, adjacent the terrace as extension overlooking the garden.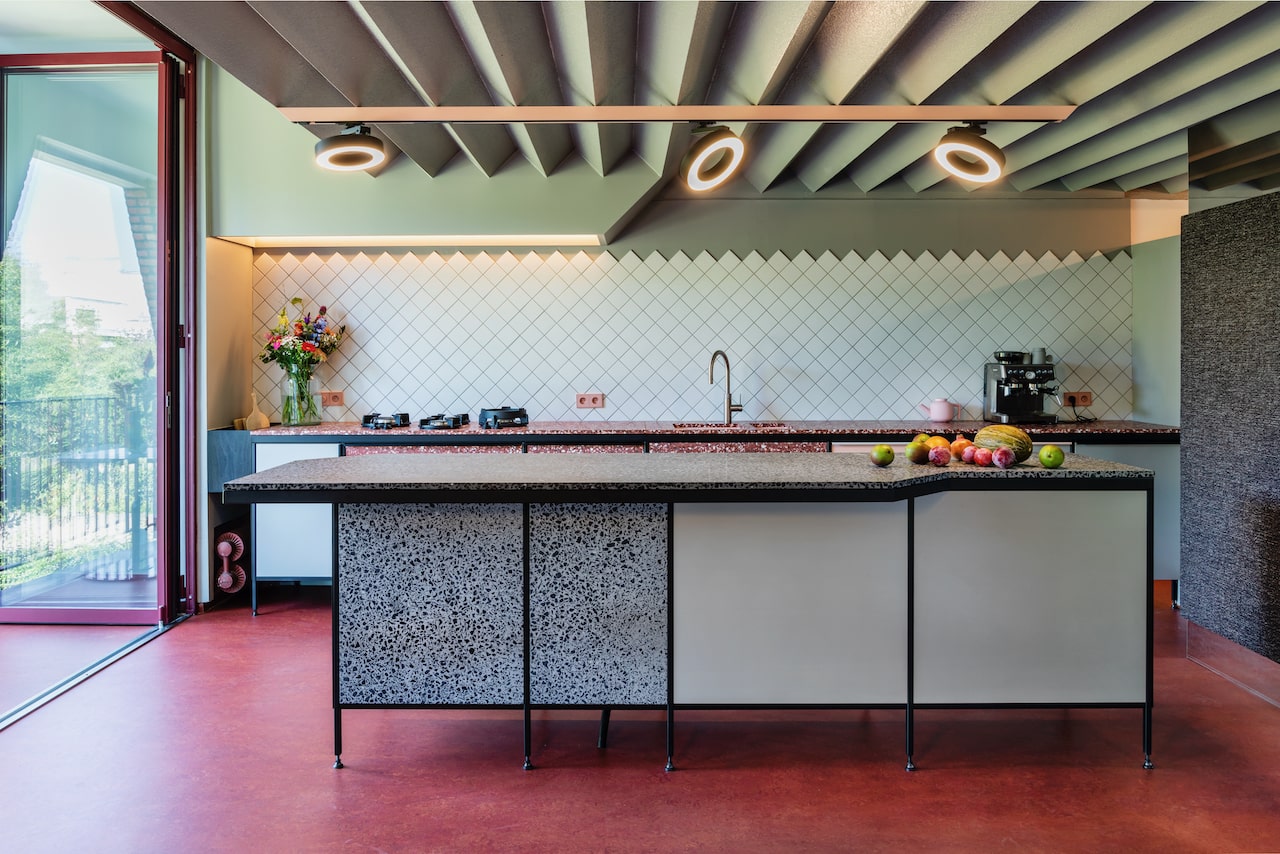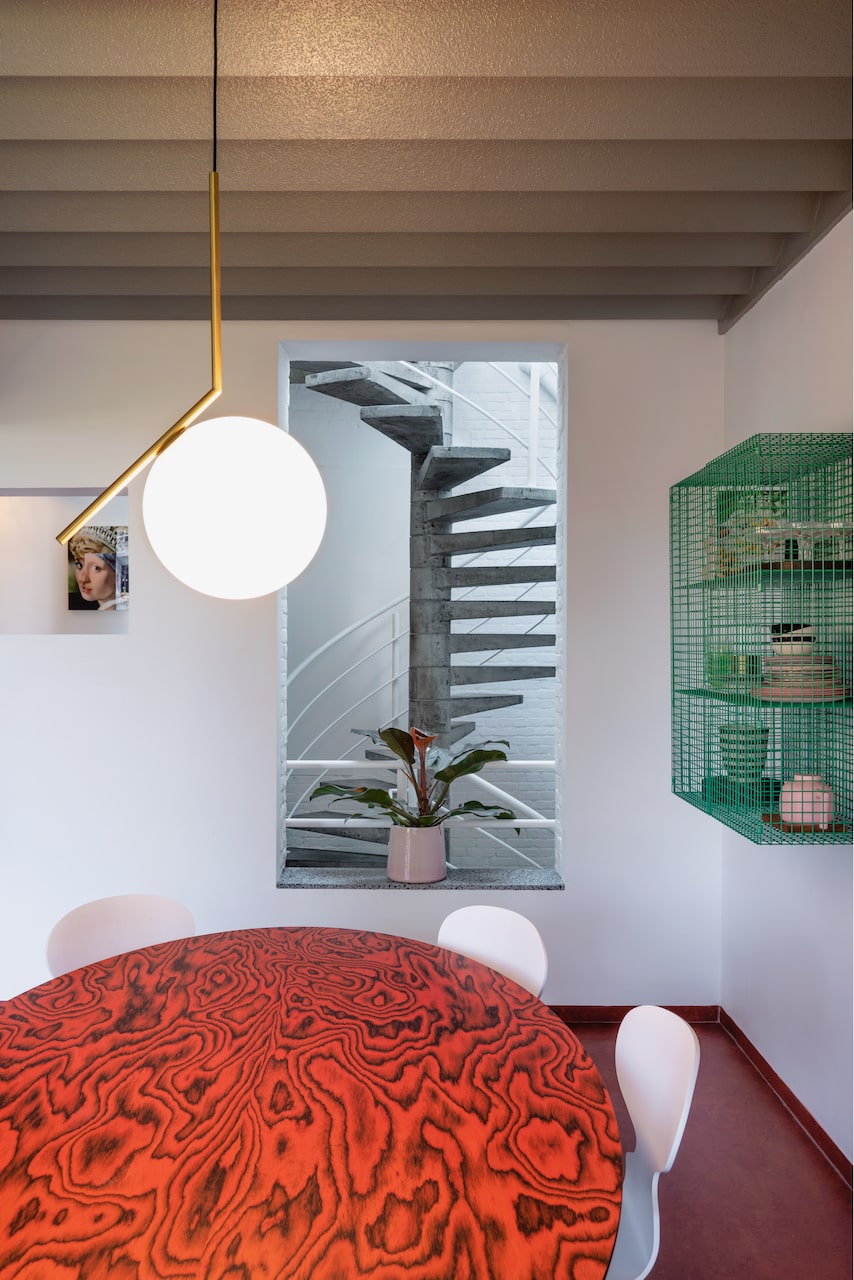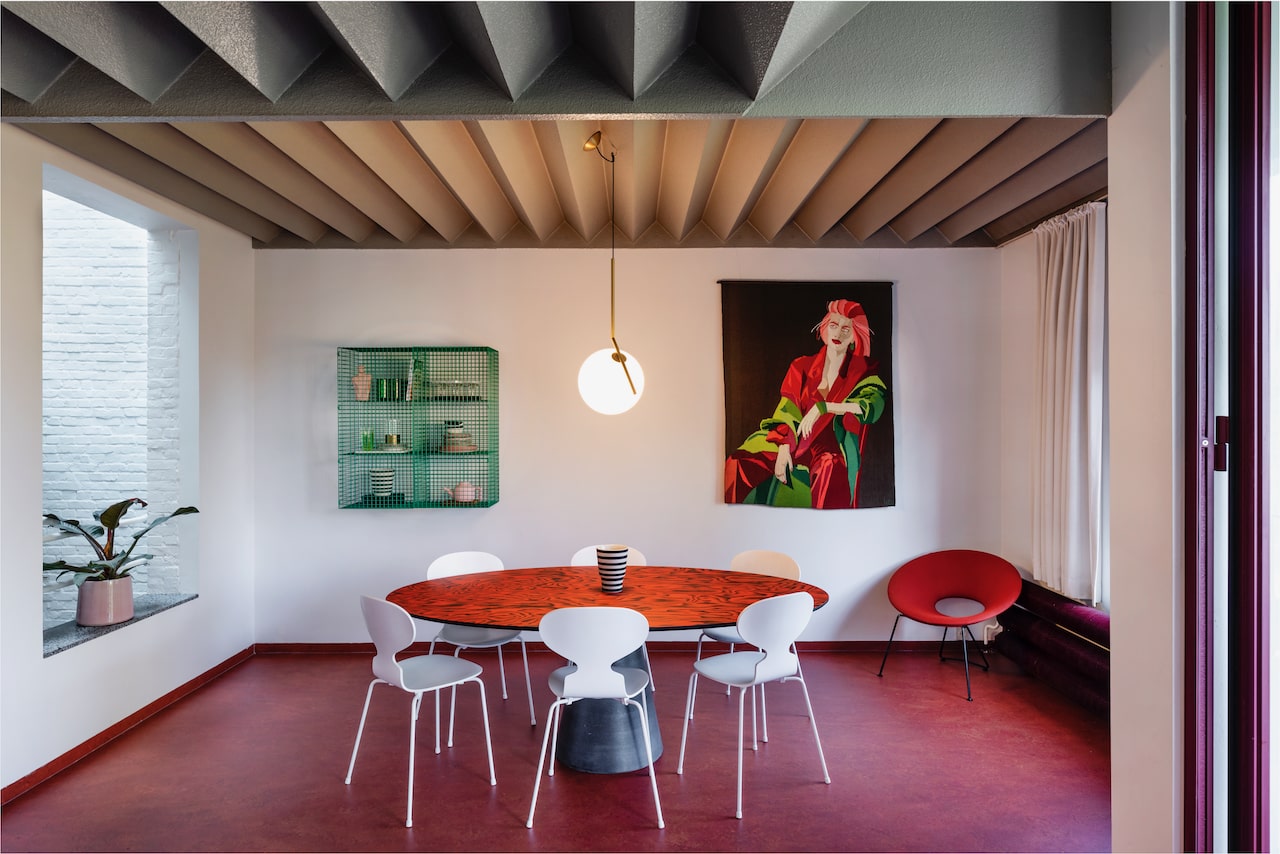 Evert Hamblok, hobby chef

Dry aged Steak Limousin béarnaise with potato wedges, that's a mouthful of bliss!